Can't create output file
An email was returned with the error message: "Can't create (users) output file". That message typically means an email was larger than the remaining space in your email box. Your your email box may be nearly full perhaps because its never being emptied when you retrieve your email. You may see only the new email when you check your email. There is a setting in most email programs something like "leave message on server" We see this getting inadvertently turned on and causing problems to people every now and then. Microsoft Outlook Express seems to occasionally spontaneously do so, perhaps when your computer crashes. We would suggest you check that setting. Exactly what you need to do to check the setting depends on the email client (program) you are using. Under Eudora Tools->Options->Incoming Mail->and uncheck "Leave mail on server check box"
For Outlook Express (Tools->Accounts->Mail->Properties->Advanced->the check box near the bottom.
See the following
---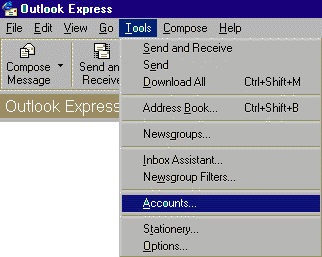 To Configure Outlook Express, go to TOOLS menu and select ACCOUNTS.



>Click MAIL tab..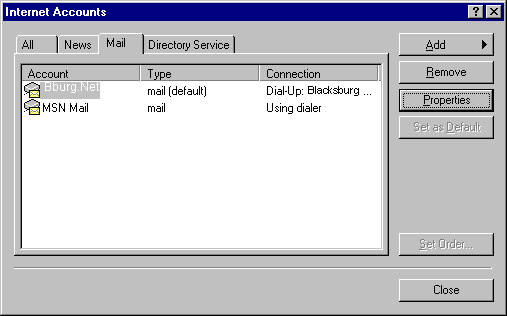 Click once on the blacksburg.net account, and push Properties button.
---
Click the ADVANCD tab and uncheck the "Leave messages on server" check box near the bottom: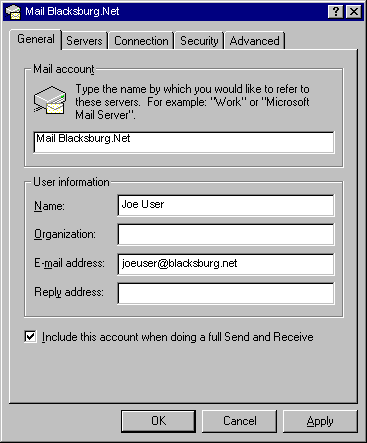 Then click "apply" then "OK" then close until you are back in Outlook Express.
There is a circumstance in which this setting is useful, (when you check email from 2 or more machines but want the email to permanently archived on 1 of the machines, the non archive machines should have "leave message on server set".)