Vista Mail-Email Setup
---

To create a Vista Email account, click on the Vista button (the start button in previous versions of windows)
on the lower left of the main screen, On upper bar, click "Tools" menu and choose "Accounts", then Windows mail,
(if it is not there then search for it in the "All Programs" menu).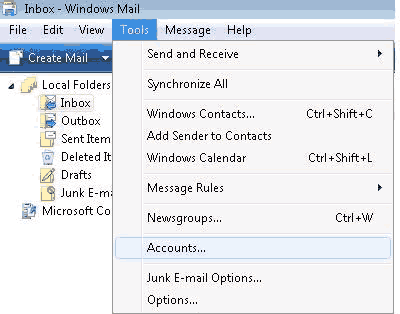 then in the "Internet Accounts" window click "Add" button

---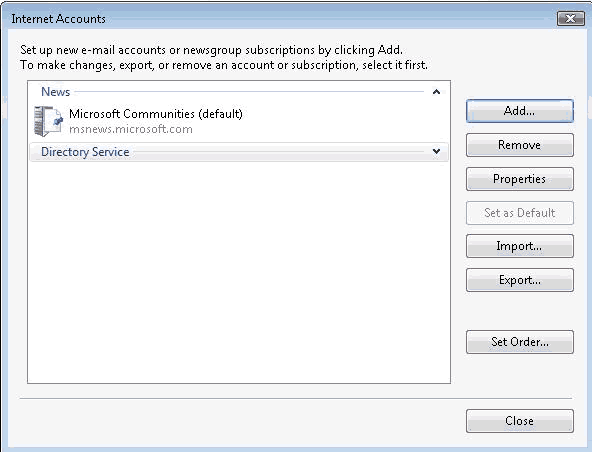 Click In the Accounts… window, click the Add… button to begin the account creation process.
When asked to "Select Account Type" choose "E-Mail Account"
(should already be marked) and click Next in the lower right of the window.
---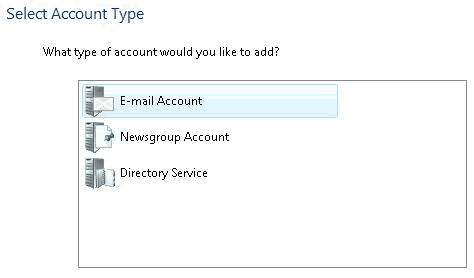 ---
In the next screen enter your name as you would
like it to appear on you outgoing emails in Display name field and click the "Next" button,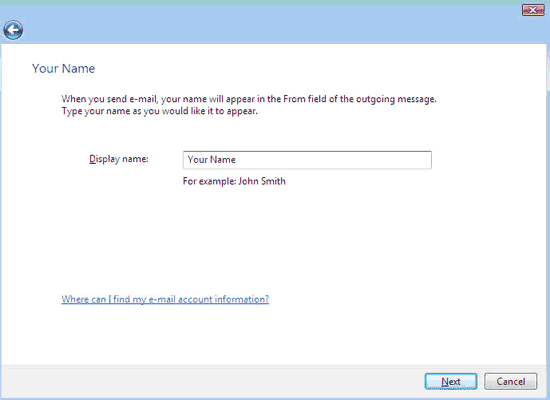 ---
On the "Enter Email Address" enter your email address
fill the space with your username (username@blacksburg.net) Then click Next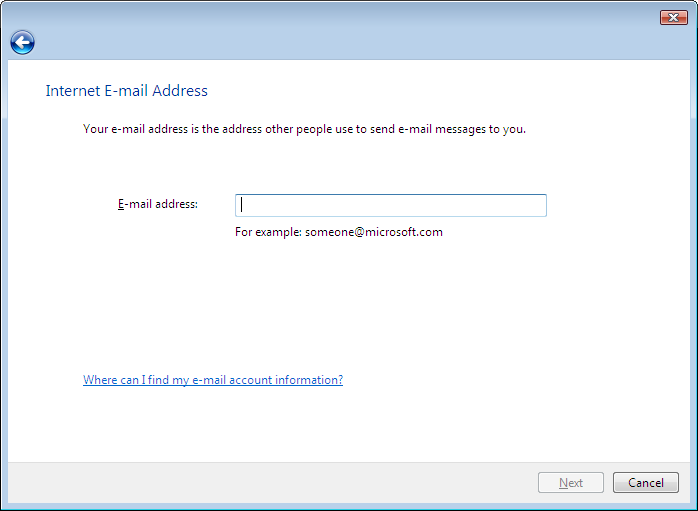 ---
On "Set up e-mail servers" window leave everything default and fill just
Incoming mail (POP3 ) server pop.blacksburg.net
Outgoing mail (SMTP) server smtp.blacksburg.net
check under the advanced tab make sure Pop is 110 (it might be 995 change to 110) uncheck "use secure ... " Don't change any other settings. Click the "Next" button
---
On the "Internet Mail Logon" screen enter your username and for password enter your password
You can choose to have Windows Mail remember password or not.
If you are the only user on this computer you might want to check the remember option.
---
click "Next" button and you will see the "Congratulations" page.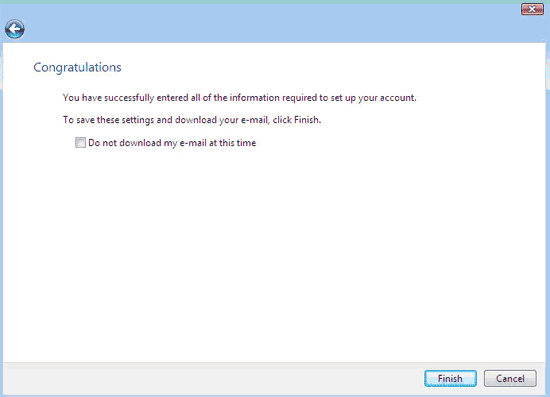 Click the Finish button to begin receiving new messages.
If you are returned to the "Internet Accounts" screen click "Close"
---
If you have any questions, send e-mail to help@blacksburg.net or call 961-4445 Mon-Fri from 9am-7pm.